MENA private equity poised for significant growth, says industry report
International Monetary Fund: MENA will become world's third fastest-growing region over next five years
Study reveals UAE & Saudi Arabia leading in private equity investments at more than 75 per cent of investments by value
Egypt, Jordan, Tunisia & Lebanon carve niche after accounting for 10-plus deals
UAE, Morocco & Saudi Arabia most preferred by private equity investors
Investors eyeing healthcare, education, information technology, F&B, real estate, & hospitality


UAE, April 19, 2017 - The Middle East and North Africa's (MENA) private equity industry (PE) is poised for significant growth led by the GCC's six member states in light of intensified MENA-wide economic diversification and development efforts. This was the key finding of the report on 'Challenges and Opportunities: Reinforcing the Private Equity Market in the MENA Region' released by Orient Planet Research, an Orient Planet Group venture, on the sidelines of the inaugural Private Equity Forum & Awards 2017 held today (19 April 2017) at the St. Regis Hotel, Dubai.

The research investigated some promising factors driving the regional PE industry as well as major challenges hindering it from reaching its full potentials in hopes of attracting substantial PE funding for homegrown markets and away from its historical role as a source capital for foreign investment. The International Monetary Fund has projected that MENA will become the third fastest-growing region in the world over the next five years.

Nidal Abou Zaki, Managing Director, Orient Planet Group, said: "A number of factors are making the region highly attractive to PE investors, including the regional governments' strong initiatives to strengthen local entrepreneurship and promote small- and medium-sized enterprises. In addition, the region's young demographics, increasing wealth, and recent important economic reforms are making it highly attractive to PE investors whose investments can help drive development and advance MENA's position in the global stage."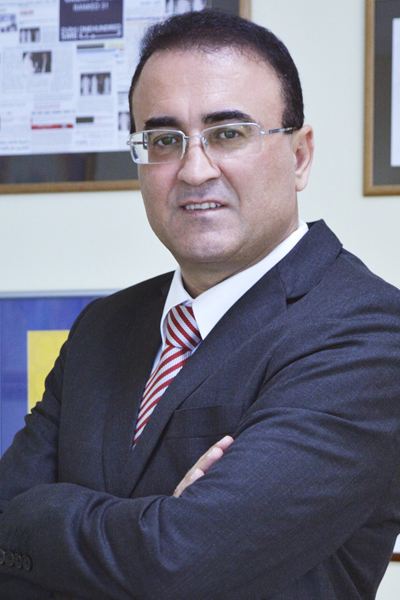 Khaled Abou Zahr, founder of the Private Equity Forum, noted: "The potentials of private equity investments in the Middle East and North Africa are enormous, and so are the challenges. But also it is important to highlight how the market is currently progressing in order to address current roadblocks that hinder success. The release of the report brings to our attention that the PE market is evolving and there are efforts from various sectors that attempt to shape its future in the region. The regional landscape is definitely changing and regional businesses are opening up to PE investors as revealed by the findings of the report."

Emerging only in the late 1990s, MENA's PE market is still at its infancy compared to other well-established ones such as the United States but many PE players are showing strong interest in the region. The report found that the UAE and Saudi Arabia received the bulk of PE investments in 2014 at more than 75 per cent of investments by value, while Egypt, Jordan, Tunisia and Lebanon carved a niche after accounting for 10 or more deals in 2015.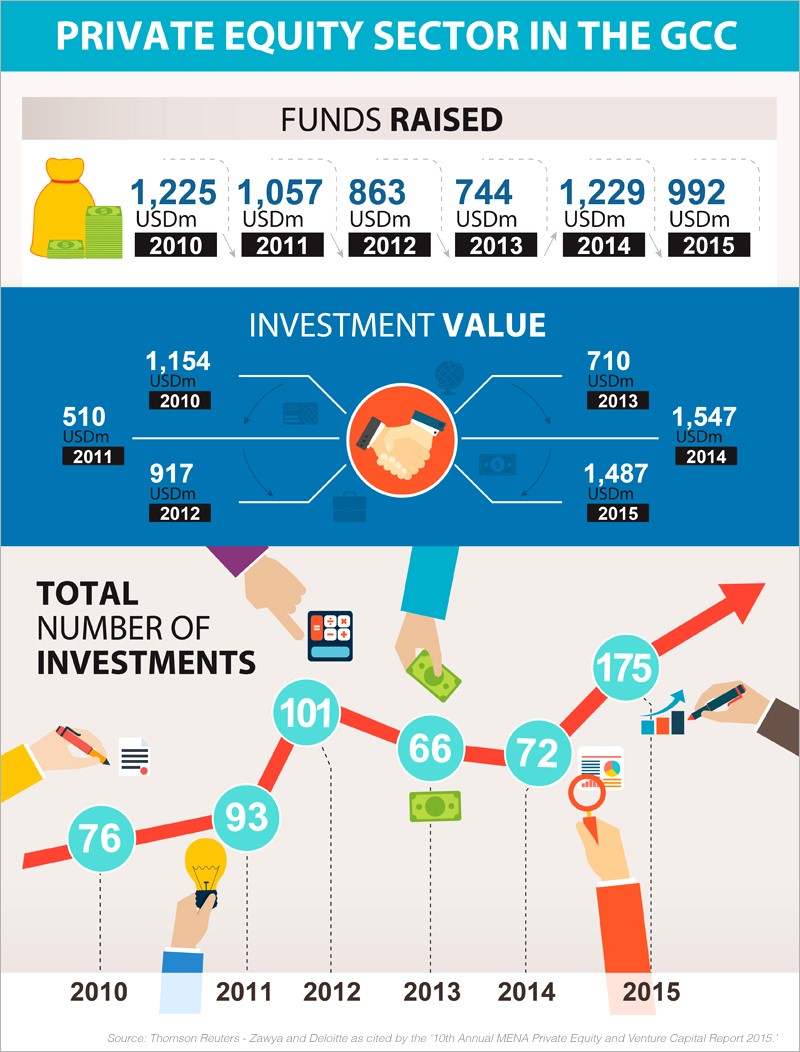 Further, the study learned that most PE investors prefer the UAE, Morocco, and the Kingdom of Saudi Arabia (KSA) where they expect to get high returns and an opportunity to diversify. KSA is the region's largest economy with a stock market worth more than USD 600 billion, making it larger than Russia's and triple that of Turkey.

Many of the region's economies have also embarked on diversification policies to reduce their heavy dependence on oil, leaving more room for expansion in vital sectors. Healthcare is an important sector that is attracting healthy interest among PE investors along with entrepreneurial- and technology-driven businesses, education, food and beverages, real estate, and hospitality.

Despite the opportunities, major issues such as continued conflicts are driving away substantial investments. Unflattering geopolitical headlines, weak oil prices, and reduced government spending have made regional PE challenging. According to experts, from 2009 to 2013 around USD 180 billion was raised for PE for emerging markets but only USD 3.5 billion went to the Middle East. Lack of diversity is another concern that needs addressing, the report added.

Without a doubt, the Middle East and North Africa region is experiencing growing PE activity. The report noted that a number of public-private partnerships in important sectors such as healthcare, education, power, and transportation, among others, will further drive MENA's PE industry moving forward.